Dan Regan Hypnotherapy & Coaching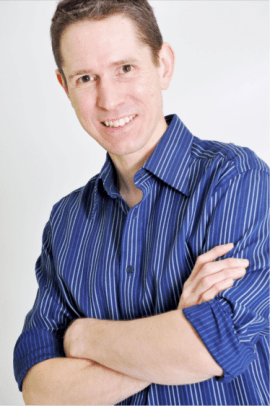 I've successfully helped thousands of people escape their frustrations and limitations and start enjoying the life they want to live.
I'd love to be able to help you too.
Welcome to Dan Regan Hypnotherapy. My name is Dan and I'm all about helping you to escape frustrations and limitations and start living the life you want to lead…
I'm guessing that right now there's something in your life you are struggling with or that's holding you back. Maybe you are suffering, feeling frustrated or unhappy and living in a world of limitations.
That's exactly how my other clients used to feel too. You can read what other people have said here.
Maybe you want to 
Overcome your anxiety and start feeling more at peace and in control

End your panic attacks so you can learn to relax and start enjoying a sense of freedom

Successfully lose weight and feel healthier, happier and more confident -now and into the future

Stop smoking and end the habits and associations that have controlled you

Accelerate your confidence and start doing the things you want to do with a sense of ease

Crush the phobia that limits you so you can get on with life with calmness and freedom  

 
Why you're here…
Are you looking for someone who can help you enjoy new levels of calmness, confidence and happiness?
Are you fed up of wasting time, energy and money on feel-better 'solutions' that don't last?
Do you want to find the way to let go of limitations and take back control over your thoughts, behaviours and feelings?
Do you want expert help, focussed on you as an individual, so that can get the right results that last?
If this is you then you've come to the right place!
I've successfully helped hundreds of people to enjoy feeling more calmness, more confidence and a new level of happiness in their lives. I'd love to help you so you can share in that success too.
Now it's up to you…
I can only help you if you are serious about succeeding in becoming the person you want to be. If that's you then I'd love to meet you to find out how I can help.
Whether you want to feel healthier, happier, more confident, calmer or more in control of your life – what happens next depends on you taking your small first step.
I've made it easy for you…
I've made it easy for you to decide how serious you are about feeling better – all you need to do is call me on 01353 669941 and book your Complimentary Hypnotherapy Strategy Session. Let's meet for a chat and work out how we can work together to help you achieve your goals.  
To your happiness and success!
Dan
P.S. My free initial consultations are hugely popular so I can only offer a limited number each month. So if you are serious about making that change then call me now on 01353 886158 – a completely risk free investment of 30 minutes of your time.